I am excited and proud to have to write that I am proudly part and parcel of the digital nomad movement. Concisely, I belong to the group of people that rely on technology to earn their living and who are always on the move. You might find it tricky that we rely on technology yet keep moving. However, we are witty enough to understand our lifestyles and, therefore, select a style that suits us. So, allow me to introduce the typical tech and gear essentials that we, digital nomads, mostly use.
Camera gear
I have a collection of photos comprising of close to a million images, collected over four years. We love to keep memories of every place that we have been to, thus, the camera. However, we do not go for the normal cameras: we prefer motion lenses, waterproof mirrorless cameras, and those that print photos on the spot.
Laptops
What is technology without a computer, really? Well, we do not carry PCs along with us, rather, we (or I) prefer laptops. Laptops are light, powerful and self-contained. As long as we can find them the power, they give back wholeheartedly.
Smartphones
At times, the laptops, too, become too big for some occasions. For instance, at some meetings, or when at a basic party, some of us still need to check our emails, update clients and remain aloof with what we do. In such instances, we use powerful smartphones to do that for us. Compromising our demanding careers is never an option for us.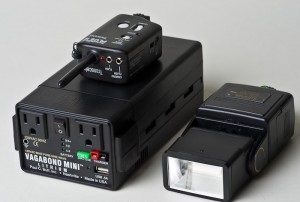 Portable power packs
I think this should have been at the top of my list: portable power sources. Well, here we are. In some cases, we are never sure about where our next stops will be. Therefore, I, just like everyone else, carry several portable power banks. These have to be very efficient such that one can have hours of uninterruptible power. If you have two or more, the better.
Wireless devices
Wires can inconvenience a digital nomad in many ways. At times, they tangle up everything in my bad, sometimes, they make the bags too huge. Worst of all, they limit freedom. In my case, I prefer using a wireless (Bluetooth) mouse, ear set, microphone, speaker, modem and keyboard. Wireless devices are easier to manage but require more power, and, if you are careless, you need more money to keep replacing them!
eReaders
Who said nomads do not have libraries or do not read the news? I love books, yes, but, I hate the fact that they take up a lot of space, can be cumbersome and are hard to find. In our nomadic world, however, we have eReaders that allow us to access just any e-book or newspaper and read them, anywhere! Call me the man that carries all the books in the world in his backpack!
I have not, of course, exhausted the list of what we, digital nomads, carry with us. Today I capitalized on the tech gear bit. Next time, I will discuss more of what we carry: like clothes and food.