Set sail aboard a floating city by booking yourself on a cruise, and you'll experience the adventure of a lifetime. For those struggling to pick an itinerary, we've put together seven of the most exciting cruise vacations, so let's get traveling!
The Canary Islands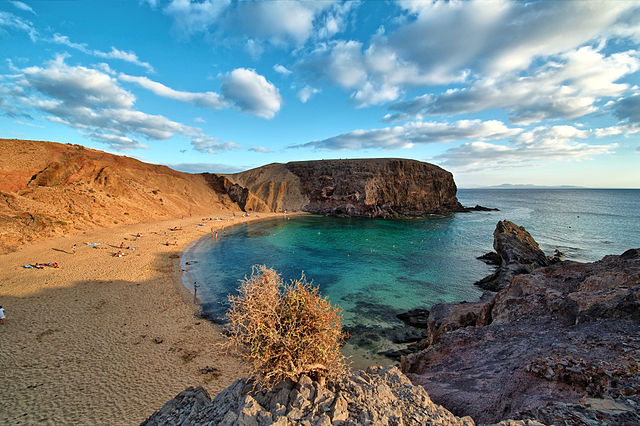 From snowcapped volcanoes to world-class beaches and awe-inspiring national parks, the Canary Islands promise an unforgettable experience. Your sun-drenched voyage will take you to the watersports haven of Lanzarote before stopping at trendy Tenerife and finishing at one of the lesser known island such as La Gomera. On shore excursions cover everything from hiking to surfing and scuba diving.
Western Europe
Fancy yourself as an art connoisseur or history fanatic? Even if you don't, the cultural treasure trove that is Western Europe is sure to impress. Visiting the regions of Spain, Italy and France, you'll enjoy a diverse mix of iconic landmarks and mouth-wateringly good food. Highlights include a tapas feast at Barcelona's famed Las Ramblas, rubbing shoulders with A-listers on the glitzy Cote d'Azur and harnessing you inner gladiator at Rome's jaw-dropping Colosseum.
Eastern Europe
Enjoy the best of beach fun combined with sightseeing on a Eastern European voyage. Along the way you'll stop at the picture postcard beaches of the Greek Islands, stroll through the old town of Croatia's Dubrovnik and marvel at the sprawling night markets in Istanbul. It's also great for a romantic getaway where many itineraries include a brief stop at the port of Venice.
Baltic

Few cruises offer the allure of travelling the same seas once navigated by the Vikings. Covering the northern countries of Europe, such as Estonia, Latvia and Lithuania, stops can also include the Scandinavian countries of Finland, Norway and Sweden. Head deep into the Norwegian Fjords which boast some of the most beautiful landscapes you're likely to have seen.
Caribbean
Hop from one paradise island to the next, enjoying palm fringed beaches and laid-back Caribbean charm. Most itineraries depart from Florida heading to one of the three regions – western, eastern and southern. The eastern is great for those who enjoy beachside bliss with some added luxury. Indulge in Michelin star cuisine in the Bahamas, admire colonial architecture in Antigua and sip on mojitos in Barbados.
Central America
For the adventurous, a cruise along the Panama Canal and deep into the heart of Central America shouldn't disappoint. A real life Indiana Jones adventure awaits complete with ancient Mayan ruins and hikes into verdant rainforests. There's also no shortage of beaches, many of which offer surfing and some of the best scuba diving in the world.
Alaska
For something a little unique, why not immerse yourself in the natural beauty of the 49th State? It may not promise warm weather but you can be guaranteed jaw-dropping scenery and heaps of hair-raising attractions. Take a seaplane tour of the Misty Fjords National Monument, race across a snow-covered glacier aboard a dog sled or shoot down the longest zip-line cable in the world.
Once you've decided on an itinerary, be sure to stay flexible on dates to find the lowest cost deals. You may grab a luxury cruise at rock bottom prices if you're willing to travel on the last minute. Bon Voyage!