Located 11 kilometres south-east of Melbourne, Brighton is a beachside area most known for its' boutique hotels and its 82 bathing boxes near Dendy Street Beach. While it's a smaller, prestigious resort area, you'll still find plenty to see and good food to dine on, without going to crazy.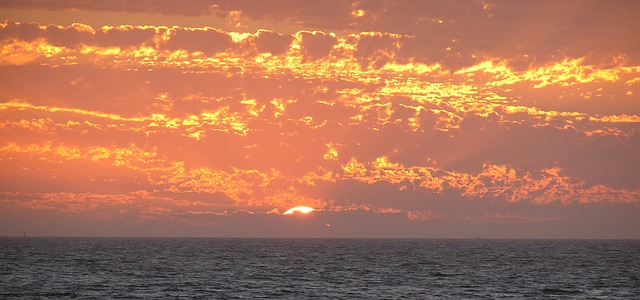 A Guide to Having a Relaxing Vacation in Brighton
Are you coming to the Melbourne area for just a relaxing holiday or to celebrate an upcoming nuptials? You'll find that Brighton Savoy's beach wedding venues in Melbourne will exceed your needs with its fine accommodations, beachfront property, and onsite caterer. If you haven't decided, why don't you visit and see for yourself?
Nestled among almost six kilometres of coastline by Port Philip, you'll find a myriad of seaside activities to partake in. In addition, you'll experience many waterfront restaurants and cafes and local shops right near each other. Try some of these travelling suggestions to experience a relaxing and fun holiday.
Book your hotel. Aim to find one right on the coastline that has lots of amenities, such as The Brighton Savoy – 4 Star Hotel. This beachfront hotel offers an array of accommodations including Queen and King seaside view rooms. It also features the Seaview Restaurant, serving European dishes, which makes it convenient if you don't feel like going far.
Visit the beach. Along the long strip of Brighton Beach is Dendy Street Beach, which is where you can view the infamous bathing boxes. Over a 100 years ago, the residents there had a strict moral code and would change into their bathing costumes in these boxes. These 82 bathing boxes in Brighton are a sight because they are all exactly the same size and painted in vivid colours. There are a few different ways to see them, either by a scenic walk near the Bayside Coastal Trail or by dining at the Baths, which used to house all of them and you can still view them while you dine.
Hike and explore the Bayside Coastal Art Trail.

Just breathe the fresh air and take in the scenic beauty and walk along four different trails at the coastline and gaze at more than 50 pieces of artwork. Different artists, such as Charles Douglas (C.D.) Richardson and John Mather have painted different pieces of the beach and the seaside coast.

Check out some of the local shops.

One of the main shopping and entertainment districts is located over on Church St. You'll find everything from specialty clothing stores to crafts and home goods from local artisans to restaurants and nightclubs featuring a piano bar.

Get pampered at a local spa.

Find one with soothing music and a calming tea that's served to as you arrive that sets the mood for your treatment. Consider a soothing spa package that includes features such as a luxurious footbath, a body scrub, a hot oil treatment and massage, and an invigorating facial all done near the beach.