One of the rare stories I have read of late is that of a British prisoner named Charles Salvador. He has been behind bars since 1974. However, rather than rot away in his cell, he is actually gaining from it. He is today famous for setting many prison fitness records such as making 1,727 push-ups in one hour! In short, he uses his serving time to build his body using a few odd objects and only his body weight.

You do not have to be in prison to have a prison workout schedule: maybe you lack the facilities. Salvador can bend a steel cell door with his bare hands and pick up a pool table from working out in prison! Did I forget to say that he uses no nutritious foods, no barbells and no supplements?
Here is his prison workout routine:
Push-ups
According to Salvador, he performs about 2,000 push-ups every single day. He advises that if you start by doing 10 of them a day then keep adding just 5 every day, you can get to his level within 1 year. He also advises on using different push-up variations.
Pull-ups
The pull-up workout is the second that our Hulk prisoner uses. He says that pull-ups are important in that they involve multiple muscles such as the forearm muscles, the pecs, traps, wing (back) muscles and the biceps. They are most effective if you hang from a place and use variations.
Squats
I personally never tried squats because they appear very basic. However, after learning that they are one of the most effective workouts from Salvador, I have been capitalizing on them. I never knew that they work the hamstrings, inner thighs, hips, glutes and quads all in one workout! Using variations also boosts their effectiveness.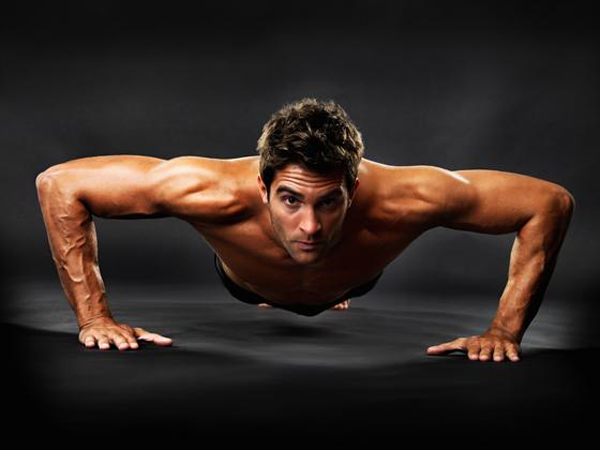 Dips
The dips, in my opinion, are very tough, but, once you get accustomed to them, they are very effective. Salvador says that the dips work his core, forearms, shoulders, pecs and triceps. Rather than vary them, he adds some weights to his laps to make the exercise more intense and effective.
Hanging leg raises
If you agree with me, this workout is very popular with action movies that involve bodybuilders like Jason Statham. You get a firm support then hoist your body. This exercise works the shoulders, forearms, hips and quads. Look for the variations to get the best results.
Burpees
The prison workout burpees might be the newest workout in our list. To do it, you start in a squatting position, placing your hands in front of you (on the floor). Then you kick the feet to assume a push-up position then immediately return to the squatting pose. Once you achieve the position, leap as high as you can from that position. This workout will test your aerobic capacities and body strength. I never used this prison workout before, but I can tell the results immediately after I am done with the first set.
Salvador showed us how to do a prison workout that might see you lift that pool table all by yourself and bending the steel doors when you get locked in for it! However, it is best to adhere to his prison workout routine without getting into trouble. Maybe the benefits are much better out here.